SUMMARY: Residents in apartment blocks want to recycle but require help to do so sustainably.
accessgreen's approach to solving problems is based in part on psychology, anthropology, technology. Here I'll explain this approach in relation to a phrase I often hear: Residents just don't care about recycling. This is often used as an excuse to accept the status quo, however ineffective the present solution may be.
To do so, we'll draw on some articles about waste in apartment blocks and some recent research by Dublin City Council as well as research by Cork Institute of Technology & accessgreen.
---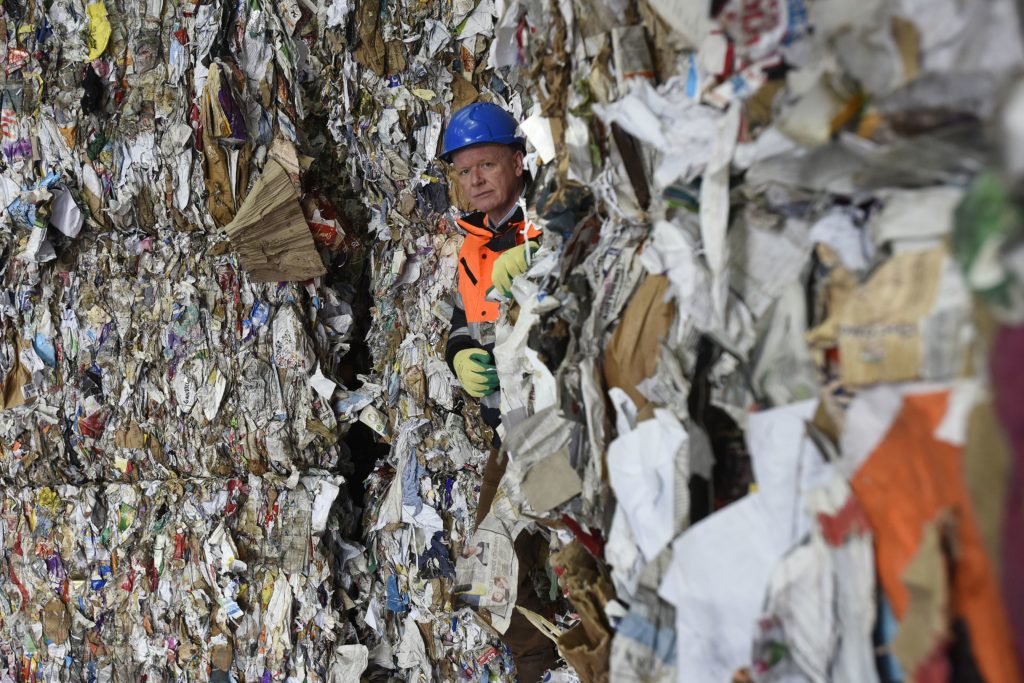 I have no doubt that future anthropologists will look at The Panda Irish Packaging Recycling plant and learn so much about us.
Mouldy food, toilet wipes, soggy cotton pads, aerosol cans, broken toys, old socks, worn shoes, ragged jumpers, cat poo, an iron, a lamp, a long, twisted, jagged metal strip, of the type used by carpet-layers, a car's wing mirror, a burst basketball, and nappies — lots of nappies — cling to just a few square feet of the mountain (a few years ago, a dead labrador was found within the mountain).
The next few feet are much the same. And the next. And soon it's clear that the whole mountain is riddled with rubbish.
But where are the contents of the green bins?
"This is it," says Irish Packaging Recycling managing director Des Crinion, coiling the trailing cable of the iron as he speaks.

https://www.irishexaminer.com/breakingnews/views/analysis/special-report-failure-of-irish-households-to-recycle-properly-is-a-massive-waste-of-time-829833.html
Part of the reason for this mess is that recycling in apartment blocks isn't working.
Apartments present another major challenge, because of the shared bin sheds. "Wherever there's sharing, there are problems. You get fly-tipping and people who do use the bins, but put the wrong stuff in them and then the whole thing is messed-up. You need estate-management companies to be really on the ball — to check that if the black bin is full before collection day, that people have somewhere to put their rubbish other than the green bin."

Liam Dunne, plant manager, The Panda Irish Packaging Recycling plant https://www.irishexaminer.com/breakingnews/views/analysis/special-report-failure-of-irish-households-to-recycle-properly-is-a-massive-waste-of-time-829833.html
However, whereas this may be what happens, it is not what residents want to happen.
"Overall attitudes to recycling are positive with the vast majority choosing to recycle because of
the positive impact it has on the environment."

"Dublin City Council – Waste Management Research Pre-Pilot Survey" page 35
The CIT study found this same positivity, with up to 84% of the respondents have a positive attitude towards recycling organic waste and 70% saying they agree or strongly agree that they would recycle organic waste if the bins were available.
So what's happening that is stopping residents from doing the recycling they want to do. Over 75% claimed there were external issues that would sometimes demotivate them.
If we go back to what Liam, the recycling plant manager said about sharing, we can see he was onto something.
"Wherever there's sharing, there are problems. "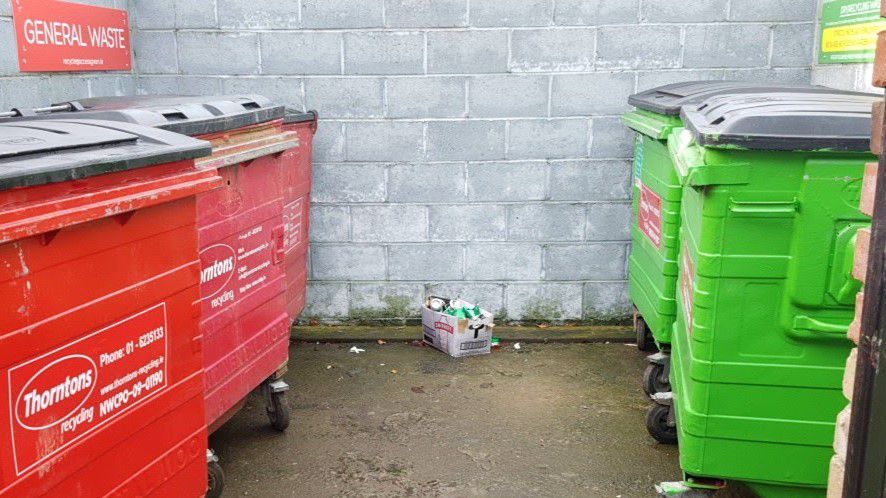 Because the two main factors that demotivated people were both related to other people:
Some people don't sort their waste properly
Some people leave bags on the ground
There is an issue with people incorrectly sorting their waste. In both surveys, residents reported recycling items that are not in fact recyclable.
The majority claim to always recycle all items, including soft plastic [which is not recyclable], with only circa 1 in 8 never recycling soft plastic. Almost 3 in 5 claim to recycle food waste despite the facility not being available.
The CIT survey also saw people saying they recycled organic waste without there being a brown bin available in the bin store. On top of this, there's used tissues.
Posters, signs and flyers can all be used to increase awareness of what can and can't be recycled. And these should be readily available in residents's apartments and the bin store. There is a further twist though. 9 out 10 of the residents surveyed by DCC stated that they were clear on how to recycle. At the same time, 1 in 3 state that they do not currently use any information sources to inform them about what can/cant be recycled. How do you get people to realise they are sorting their waste incorrectly, when they don't seek out the information. DDC summarises what this means as follows:
Key challenge for the campaign is to highlight to residents their current incorrect behaviour and to inform them of how to segregate waste properly. Particularly important to engage the younger, renting residents. Use environmental impact as a hook to attract attention.
---
We can summarise that to overcome the three demotivating factors, we have to do 3 things:
Help residents as a group to use the bin store
Help them individually to help the environment by reducing their waste and improving recycling
Increase trust that everyone is sorting their waste correctly
accessgreen tackles each of these factors in a combined approach. accessgreen:
Validates and manages user access to the bin store so only residents can use the bin store
Engages directly with each user to raise awareness of the power of each individual's actions
Maintains social contracts with every resident using the bin store.